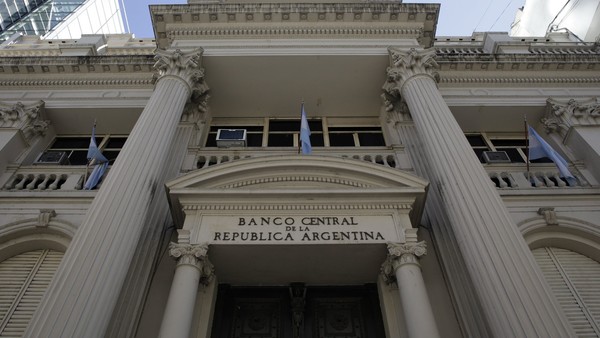 ©Bloomberg
Marketing documents for Argentina's multibillion-dollar bond sale underscored its fraught relationship with creditors and history of default, as the country prepared investors for an offering as soon as next week.
The Latin American nation, in the middle of marketing a bond sale that could reach $ 15bn, included more than a dozen pages listing the risks of investing in its debt, according to a preliminary offering memorandum obtained by the Financial Times.
Pledging the bonds will be backed by the "full faith and credit of the Republic", Argentina also warned potential buyers of a possible slowdown with trading partner Brazil, ongoing litigation with holdouts and of the risk of collective action clauses — provisions that would allow Argentina to restructure or amend its debt without the consent of all bondholders.
Argentina has been shut out from global capital markets since its 2001 default on more than $ 95bn of bonds, which triggered lawsuits from a number of holdout creditors who demanded repayment.
"Every sovereign bond issuance has a [collective action clause] as a result of the Argentine experience," said Marco Santamaria, an emerging market portfolio manager with AllianceBernstein who attended the Argentine roadshow on Monday.
In its effort to subdue obstinate holdouts in the future, Argentina has proposed stronger collective action clauses. In the past, sovereign borrowers often included language that allowed a simple 75 per cent majority vote to push a restructuring agreement on to holdout bondholders in a given tranche of the debt.
That still allowed for holdout investors to purchase enough of a single tranche of debt to block some changes, including maturity extensions and principal reductions.
While that clause persists, Argentina will also be allowed to force modifications on the debt if it wins agreement from two-thirds of bondholders across different maturities as well as a 50 per cent affirmative vote from the holders of each individual tranche affected by the change.
Underwriters leading the offering also highlighted issues with the country's national statistics organisation, warning they could not guarantee the economic data provided to market Argentina was "accurate or complete".
Nonetheless, banks led by Deutsche Bank, HSBC, JPMorgan and Santander have been flooded with interest from investors in the sale. Strategists with XP Securities, an affiliate of a Brazilian broker-dealer, said they would not be surprised if the order books are more than three times subscribed.
You need JavaScript active on your browser in order to see this video.
Over the past 23 years, Argentina has defaulted three times, the bond documents show. Since winning independence in 1816, it has defaulted on its external debt eight times.
The offering material, which did not indicate pricing expectations for the bonds, showed that Argentina planned to sell debt maturing in 2021, 2026 and 2046. Multiple investors have said they expect the 10-year bonds to yield roughly 8 per cent, although that may change throughout the roadshow.
The sale will take place in two phases, with a first sale set to pay holdout creditors including funds managed by Elliott Management, before it raises the remainder of its intended $ 15bn haul.
"They have a very large financing need to fill and were making the argument that given what they've achieved in such little time, they've made Argentina one of the better stories in emerging markets," Mr Santamaria added.
Twitter: @ericgplatt
Copyright The Financial Times Limited 2016. You may share using our article tools.
Please don't cut articles from FT.com and redistribute by email or post to the web.