Concerns grow that sales might see a year-on-year drop for the first time since its launch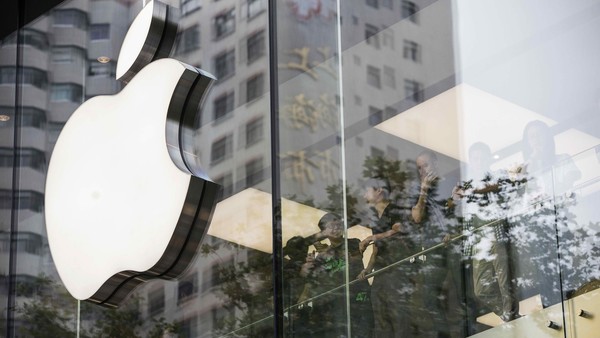 ©Bloomberg
When Apple reports its earnings this week, Wall Street wants to know just one thing: will iPhone sales keep growing?
Apple's smartphone has become one of the most profitable products the technology industry has ever produced. In the three months to December last year, so lucrative was the iPhone that Apple reported the most profitable quarter of any US company on record.
But the euphoria of that achievement soon gave way to the daunting challenge of matching or even exceeding such a record profit.
Most analysts predict that iPhone unit growth — the metric watched most closely by investors — will slow from about 35 per cent over the past year to the low single-digits for the next few quarters. But given the strength of its performance a year ago, concerns remain that even that may be a stretch.
"Sentiment on Apple is a-changin'," wrote analysts at Berenberg in a recent note. "Momentum and fast money funds are exiting the stock on negative revision potential as speculation around declining iPhone volumes heightens."
Tim Cook, Apple's chief executive, dismissed questioning by analysts three months ago about the impact of Chinese macroeconomic fluctuations on iPhone demand in its most important growth market.
Nonetheless, even Apple analysts who are normally more bullish have acknowledged the concern that iPhone sales might soon see a year-on-year drop for the first time since its launch.
"We believe that one of the biggest questions around the stock is how iPhone growth will fare against difficult iPhone 6 [comparisons] starting in [the quarter ending in] December 2015," wrote Gene Munster of Piper Jaffray in a note to clients last week. "Based on conversations with 15 investors over the last week, we believe that expectations are for iPhones to be down slightly year-on-year in [the December quarter]."
Mr Munster predicts a 3 per cent rise in iPhone unit sales over the coming year, a sharp slowdown from its growth rate of 25 per cent in the three months to September, which Apple is expected to report this week.
But Apple stock climbed 3 per cent on Friday after a Morgan Stanley note predicted a more robust 7 per cent iPhone growth rate for the coming year, citing demand surveys in the US and China.
Katy Huberty at Morgan Stanley said she expected Apple to guide to at least "slight" iPhone growth in the coming quarter — even though Apple is selling more of last year's model.
"Our AlphaWise surveys also suggested consumers are trading up in screen size and capacity, which offset a higher mix of iPhone 6 versus the new 6s than many initially expected," Ms Huberty wrote.
Worries about iPhone growth will put renewed focus on which new products may be able to take up some of the slack.
Mr Cook's comments a week ago that carmakers face "massive change" because of technology trends may bolster confidence among investors that Apple is serious about entering the automotive industry with a vehicle of its own in the coming years.
But in the near term, investor focus will be on Apple's Watch, launched earlier this year, and its TV box and larger iPads, which will be released in the coming weeks.
Apple has not disclosed sales figures for the Watch but a software update in September has made modest improvements to the user experience, according to a recent study.
A survey of roughly 1,000 Watch owners by Wristly found that 52 per cent said WatchOS2 had improved "overall satisfaction" with the device by "a little", with another 22 per cent saying "a lot".
Wristly also found that 90 per cent of owners wear the Apple Watch every day, seen as a higher rate than other wearable devices such as fitness trackers, which are often abandoned a few months after purchase.
Copyright The Financial Times Limited 2015. You may share using our article tools.
Please don't cut articles from FT.com and redistribute by email or post to the web.