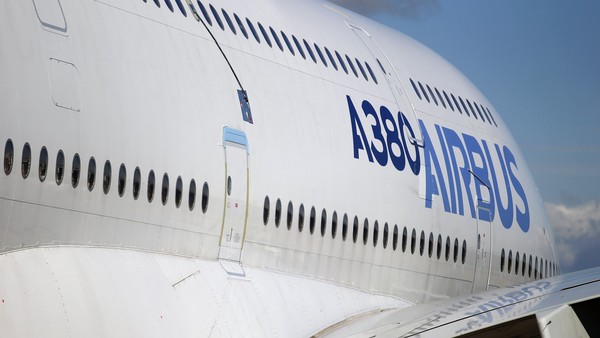 ©Bloomberg
Airbus is in discussions with the UK Serious Fraud Office after admitting that it had failed to notify authorities about the use of third-party agents in deals it was asking the UK government to cover with financing guarantees.
The European aircraft maker revealed its errors late on Friday night in a brief statement.
A spokesman said that the errors had been discovered in an internal review of compliance, and that some export credit had "temporarily" been suspended. However it was confident that the customers affected would soon have the financing needed to realise their orders. The group's guidance on orders and deliveries remained unchanged.
"The group believes that although some export credit financing will be temporarily unavailable, the affected customers will be able to resume obtaining such financing or refinancing in the near future," the company said in the official statement. "The group is co-operating with the relevant export credit agencies to resolve this issue as soon as possible."
Third-party intermediaries on deals have been the target of anti-bribery regulation.
The major components of Airbus commercial aircraft are manufactured and assembled in France, Germany and the UK, giving the company access to finance support from all three governments.
The FT was told that the French and German export credit agencies do not require the same level of disclosure, hence the omission on agents by the company in the forms submitted to the UK. Roughly 6 per cent of Airbus deliveries was covered by export credit last year, of which the UK is not the largest share.
The UK export credit agency on Friday said it was now up to the SFO to decide whether to pursue the matter further.
Copyright The Financial Times Limited 2016. You may share using our article tools.
Please don't cut articles from FT.com and redistribute by email or post to the web.